Resume
Stephen Rovetti
+1 603 733 7249
University of Connecticut Foundation, Inc.  |  2018-2019
Design Director
Served as Design Director within the Foundation's Marcomm division.
Designed print media, digital media, produced video and motion graphics
Managed, mentored, and Art/Design directed a team of designers, UX designers/front end developers, and photographers/videographers day-to-day
Interviewed and hired staff as necessary 
Played a pivotal direct role in recalibrating project management processes and implementing supporting software (Basecamp)
One of two project leads on the upcoming UCF website redesign
Developed a 50+ page branding and usage guidelines document, approved by senior leadership
Led project to implement a full-featured DAM system (Libris) and develop processes for ingest, metadata creation, and retention policies, and governance with Photographer/Videographer
Served as lead design review for all subcontracted vendors and contractors
Worked directly with vetted print houses and reps
Streamlined proposal development process to increase output and decrease timing 
Streamlined stewardship book production processes to reduce design timings
Managed direct report issues and department budget 
MassMutual Financial Group  |  2015-2017
Art Director/Senior Visual Media Designer
Served a dual role in a new pilot position, supporting Studio M, MassMutual's in-house creative agency, as well as direct design and creative support for MassMutual's Strategic Communications department.
Designing across a wide range of mediums, including web, print, interactive, digital signage, video, motion graphics, and immersive VR
Provide art direction and creative direction to designers and freelancers
Assist the Creative Director with building and supporting development of the agency culture, transitioning the Creative Services department to a true digital in-house agency, team building and mentoring
Supporting and enforcing/developing brand standards, and standard work processes
High-profile design work, including producing corporate video communications, internal corporate communications, and presentations for CEO and Executive Leadership team members
Developed new project management standards, and creative brief to streamline agency workflow
Provided high-quality creative in a high-pressure, high stakes environment
Clarus COMMERCE    |  2012-2015
Creative Director
Built a full-service in-house creative department, managed/mentored designers and copywriters.
Led creative sessions for all projects and brand initiatives, resulting in faster, leaner, and more open and transparent processes across the organization
Managed all creative across the entire range of loyalty and O&O products
Worked with product and testing and optimization teams to analyze and act upon user data
Built creative strategies for user-focused data-driven initiatives
Developed design-focused solutions for optimization, persona development, and analytics-driven designs
Developed updated brainstorming, ideation and critique processes, resulting in better communication and turnaround times
Developed all creative processes with product managers, project managers, sales agents, IT, leadership team, achieving clearer interdepartmental communication
ROVETTIDESIGN, LLC |  2006-2012
Owner/Principal | Creative director
Successfully managed all business aspects of high-touch creative agency
Managed and mentored a highly skilled team of designers and copywriters
Provided IT, webhosting, creative, design, photography and complete branding and identity solutions to a wide range of businesses and organizations
Offered complete marketing consultation and social media training, as well as ideation sessions
Organized and conducted multi-day studio and assignment-based photoshoots across the US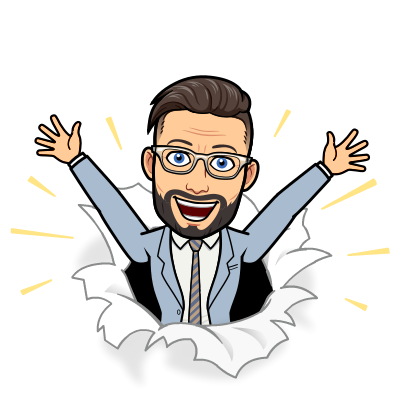 Software and Technical Competencies
Adobe CC
Photoshop CC
Illustrator CC
InDesign CC
Premiere CC
AfterEffects CC
Basecamp
Workamajig
Workfront (AtTask)
Prezi
Google Analytics
WordPress
Powerpoint
Microsoft Office
Studio/Assignment Photography
Videography (DSLR/RED)
Graphic and Print Design
Mailchimp
Dropbox/Sugarsync/Drive/BOX
Hubspot Inbound Certified 2015
Education
1998-2000 – BA Sociology, UMASS Dartmouth, MA
1995-1998 – Associate's Degree, Criminal Justice, Manchester Community Technical College, CT
Awards
2018 Winner, CASE Bronze Medal Winner, District 1 | Alumni Relations Programming for All Constituencies:
-UConn Alumni 1881 Series
Winner, 2015 GDUSA American InHouse Design awards (x1):
-"#1 Shopping BuzzKill"
Infographic
Winner, 2014 GDUSA American InHouse Design awards (x3):
-Infographic
-Logo Design
-POP/Signs/Displays
Environmental Graphics
Personal
Developed and executed successful Kickstarter campaign for Monsterwood | The Graphic Novel (over 90% statistical failure rate). $17,366 pledged of $14,500 goal in 30 days.
Certificate, Cooper UXDI (User Experience Design Intensive) San Francisco CA
I can make a killer Margarita from scratch, and my mom says I'm handsome
Recommendations and Accolades
I have had the pleasure of working with Steve for a little over 2 years. Steve has been instrumental in helping our team establish new and creative methods to engage both broad and targeted audiences. Through Steve's creativity and leadership, we were able to not only establish consistency of branding for nationwide initiatives that saw growth in engagement year or over year ranging from +50%, to in one case +108%, but also by developing a broader and more creative approach to digital marketing strategies.

Steve was a critical collaborator to the creation of branding for the event initiatives – 1881 Series: UConn Alumni Limited Release (http://s.uconn.edu/1881series), as well as Elevate: Your Career. Next Level. Steve's excitement for his work, dedication to the organizational mission and overall expertise and creative influence are contagious. He is easy to work with, is a compassionate co-worker, and an incredibly respected expert amongst our team.
Josh Proulx, Director of Alumni Engagement – UConn
Steve's talents are vast and deep. His dedication and passion for his craft is evident and can be seen throughout his work. He demonstrates a proficiency in graphic and layout design, conceptual communications and a flair for creativity.

In today's fast paced world where business to business relies on the strength of getting a message across instantaneously, Steve is the perfect candidate for the job. Steve is genuinely a great guy and I would recommend him for any project be it print, web, video or photography.
Michael Iannucci, EVP Business Development and Client Services at Clarus Commerce
I was lucky enough to work with Steve for over 3 years at Clarus. Our teams collaborated on new product launches and made constant optimizations to the member experiences of our existing sites. Steve is a natural leader and collaborator. He has the great ability to merge strategic and creative thinking, helping transform good ideas to great ideas.

 

Not only is Steve an extraordinarily skilled Creative Director, but he is a great mentor. He took a team of talented designers, and helped groom them to look at creative solutions from all angles, ask the right questions to business owners and follow a process that facilitated quick creative execution.

He brings a fun, contagious energy to the team and elevates the level of creative output with every project he's on. The work that my team produced, would not have been nearly as successful without Steve's involvement and creative direction. His input was respected and valued.

And finally, Steve cares. He is passionate about his work, the teams he works with and building efficient processes that can support a fast growing business. Steve was a phenomenal resource while at Clarus and will make a strong addition to any team.
Jennifer Bloom, Senior Manager, Customer Success at Aha!
I have had the pleasure of working with Steve for the last couple of years and have an gained an unparallelled amount of insight and knowledge into what it takes to shine and succeed as a designer in this industry. Steve leads the charge for compelling and smart solutions, always honest and selfless in effort to provide an extremely valuable and effective answer for his clients.

Experienced and battle tested across all fronts from design to management, Steve's unique blend of passion and skills couldn't be recommended highly enough.
Max Avedisian, Web Developer at Vital Design