Is your kid a budding photographer?
Ditch the smartphone, and get back to the fundamentals with a camera like the Fuji Instax Mini 8.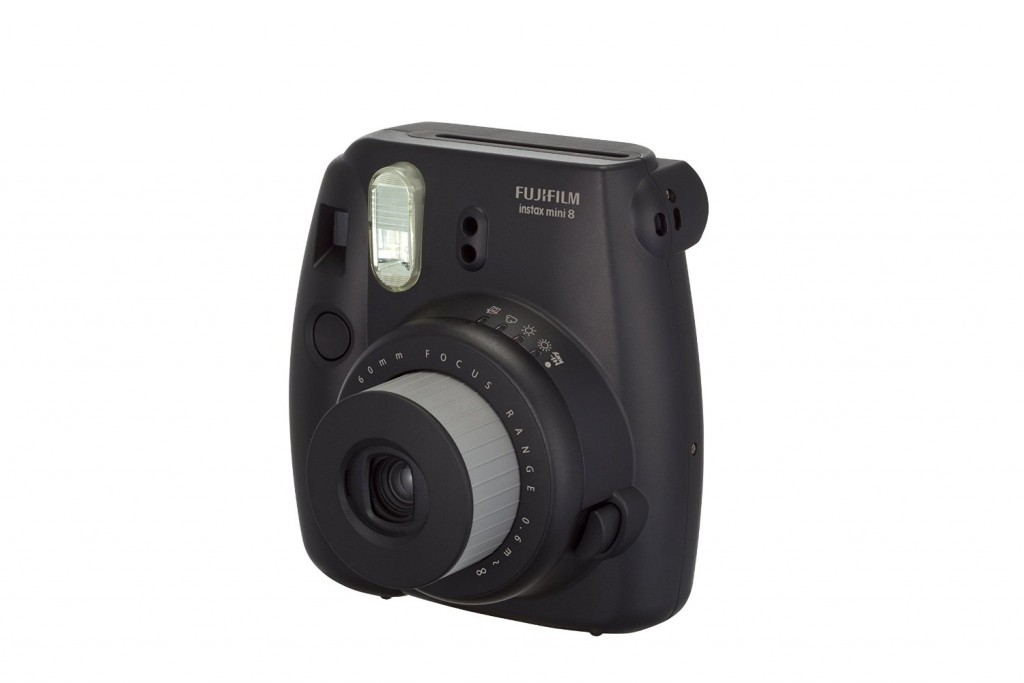 My daughter Fiona (12 years old at the time of this post) loves taking photographs. Whether it was with a phone, my tablet, or otherwise; she's a shutterbug, just like her dad. My 9 year-old boy Cullen, is the same. They love to capture moments in time, just like most kids do. Just recently at my cousin Sarah's wedding, they were able to play with their first Polaroid instant camera. It was "love at first click" for both of them. The film peeling out of the camera was exciting; the image fading in… magical. If you haven't shot with a Polaroid-style instant camera recently (or ever)… you should. When Fiona's birthday came around, she asked for an instant-style camera, and the search began. We scanned through sites… Google, Adorama, and Amazon, and after a bit of research decided to settle on the Fuji Instax Mini 8. It's a great little camera. Why would we choose to buy an instant film camera as opposed to a digital camera? Here are some reasons why.
It teaches kids to compose their shots.
Without question, when they're paying almost a dollar a shot (Fiona pays for her film with her own money), they're going to work to make sure the photo is a winner. Learning to compose a shot right requires patience, confidence, and a steady hand. Knowing that you may have only 10 or 20 shots for an entire day forces you to consider and prioritize the shots you take.
It teaches kids to be patient, and to slow down.
They're not deeply considering the use of Repoussoir, depth of field, and white space every time they go out and snap some shots… they're simply more mindful of their compositions. Not having the luxury of snapping 20 rapid-fire digital shots and picking the best one is a great way to slow the process down, and forces them to really think about the shot.
There's a true magic to the process.
Picking the shot.
Framing the shot.
The click. The flash.
The whir of the motor spitting out a credit-card sized print…
It's awesome. Watching a group of kids hover around the print (don't shake it!) and excitedly wait for the colors and shapes to appear is priceless. Although it's a variation of the the more common digital, it's about as "instant" as instant gratification can be.
Sharing is caring.
Fiona loves shooting pictures and giving them to her friends. It's immediate, it's rewarding, and the pictures are cherished. The prints are physical things.
A gift handed from one person to another.
It can't be backed up to the cloud, or texted, or shared through the wires. It's a singular and unique artifact that (for all intents and purposes) is one of a kind.
Instant prints carry a special weight, and the kids have a respect for that.
The prints look great.
Fiona already has a mini-wallet of her favorite prints that she shares with her friends and family, as well as a really neat set up on her wall. Kite string and binder clips are all you need to create a really nice display on any wall.
The quality and color is spot on, and the slight retro-vintage look of the prints is a winner. (See Fiona's stringed shots below… awesome, right?)

Why the Mini 8?
The Mini 8 is a great camera for kids, and adults. It's uncomplicated. It has almost no settings, has a solid built-in flash, and the film is inexpensive (ours even came with batteries!). Film for the Instax Mini 8 costs about $10 for a 10-pack, although you can find bundles of two or four 10-packs at a reduced price (but not reduced by much). There are higher-end versions out there that will shoot wider or larger prints, but we wanted to start small, and the credit-card sized prints are cool.
Final thoughts?
I can't think of a better gift for a kid that loves photography (or kids that haven't been exposed to photography before). Cameras are great for getting kids outside; they're a great tool to document experiences, and they can help kids develop different ways of seeing and interpreting the world around them.
Having a fun instant camera is a great and welcome addition to the family, and we're psyched that we have it.  I hope that you consider picking one up; it's a great teaching tool, and a lot of fun.
Fire off any questions you've got… I'm happy to answer them!